Semi Ojeleye Basketball Camp Basketball · Co-Ed NBA Camps
Individual Fees

Regular

295.0

+ 1.5% Processing Fee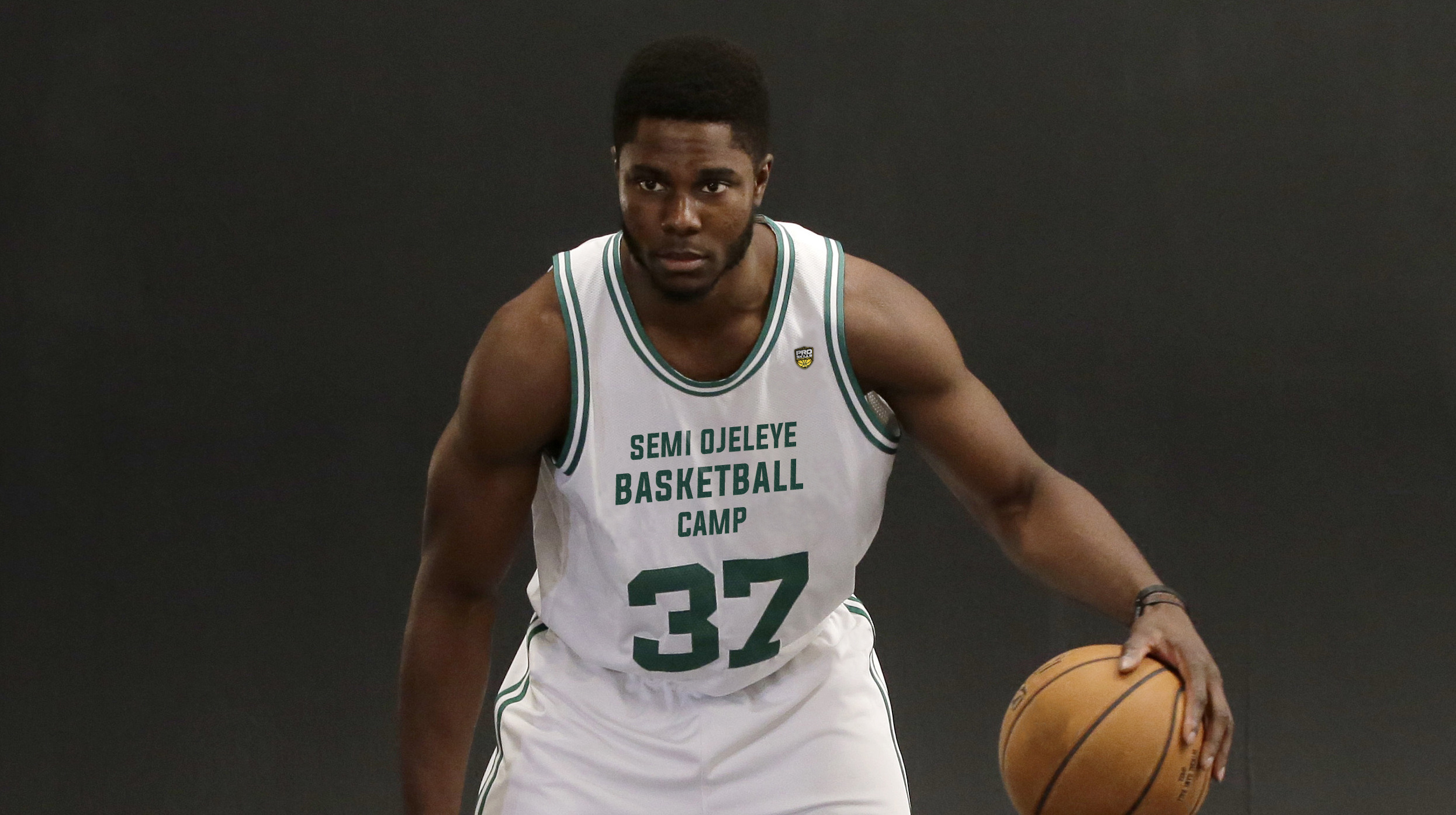 Who: Boys & Girls, Ages 6-15
When: August 20-23
Time: 9am-3pm
Where: St. Augustine's School
Price: $295
This Semi Ojeleye Basketball Camp in partnership with PSB will be directed by Terrell Ivory, Director of PSB Boston and head coach of Phillips Academy Andover.
This camp is for boys and girls of all skill levels. Campers will participate in a variety of skills and drills as well as take part in daily competitions and games. Semi will make a few appearances throughout the week of camp and each camper will receive a personal picture with Semi and an autograph from him as well as a camp t-shirt.
With a staff of experienced former and current high school, college, and pro players and coaches, this camp provides a great opportunity for kids to learn from players and coaches who have had success both on and off the court.
**CAMP LOGISTICS**
- Camp registration and check in will start at 8:30am everyday. Parents must check their child(ren) into camp.
- Parents are welcome to watch camp at any time throughout the day if they choose. See sample schedule at bottom.
- Campers should wear athletic shoes and clothing. Do NOT bring a basketball.
- A camp concession stand with snacks and drinks may be available depending on camp location. In the case of a camp concession stand, a camp bank will be available for campers to deposit money to be used at the concessions stand.
- Campers must bring their own lunch.
- Camp will end at 3pm everyday. Parents must check their child(ren) our of camp.
- All other campers must be picked up by 3:15pm.
- Refund Policy: Campers are entitled to a full refund (minus a $20 refund fee) up to 1 week before camp starts. Within one week of camp, a credit for all fees paid will be issued and valid for 1 year. Credits can only be transferred to a family member. No cash refunds will be issued within one week of camp.
**SAMPLE SCHEDULE**
8:30-9:00am - Check in
9:00-9:15am - Warm up
9:15-10:30am - Skill Stations
10:30-10:45am - Break
10:45-12:00pm - Games (1v1, 2v2, 3v3)
12:00-1:00 pm - lunch

1:00-2:00pm - Competitions (hot shot, speed lay-ups, speed shooting)
2:00-3:00pm - Scrimmaging (4v4 or 5v5)